Hot Start for Women's Volleyball
Another promising campaign looks to be on the horizon for the Olympians which currently sit at 7-2. After beginning the season with a record of 1-2, Mesa College women's volleyball has gone on an impressive 6 game winning streak which has effectively catapulted them into the top of this season's 2019 rankings. 
Last year the Olympians finished 8th in the region and 16th in the state as the PCAC-SOUTH Conference Champions. Reigning PCAC Coach of the Year, Bobbie Jo Stall, will be leading the charge once again in a conference which has recently been combined to improve the level of competition. Key returners include, Rachel Wilkocz and Zoe Tippetts which were both selected to represent the PCAC 1st Team last year as well as Jalesa Poindexter and Amanda Nguyen who were also selected for the PCAC 2nd team. Although the club has lost 2 of their 1st team starters, Raven Casas and Hannah Chapman, the experience of returning players should prove to be reliable against stiff competition and act as a motivational push toward the new freshman class looking to make an impact on the team this season.
After a noticeable increase in competition this year, Mesa appears to be unbothered by their grueling schedule. They have begun the season fighting week in and week out with no signs of slowing down. The Olympians are currently 3-0 on the road winning an impressive 9 sets to 1 against their away opponents. As long as the team can keep this momentum, they can expect to be in serious contention for a consecutive conference championship this 2019. The season definitely does not seem like it will be very forgiving so the Olympians should look to limit errors and perform in every match to their full potential.
In an interview with Mesa Sports Athletics, Stall explains how, "It was awesome to have the success we had last year, but we understand that last year's results have nothing to do with this year. We are taking it one day at a time and understand that we must build every day and earn every bit of success." Truly a humble quote from the accomplished head coach, but it just goes to show how focused she and her team are on what's to come. 
Mesa has also made new and improved additions to the coaching staff this season. Kaja Sandburg, assistant coach, is an SDSU volleyball graduate, who has just transitioned to coaching college level sports and has exactly the right amount of experience to demand what she wants out of her players. James Russel has also been made a part of the coaching staff. Russel is actually a Mesa alumni who played for the men's program back in 2001. Each coach has been involved and proactive at different levels of volleyball which brings a unique type of chemistry and camaraderie to the current coaching staff.
With the new additions to the roster and staff, the Women's volleyball program is determined to have a spectacular season.   
About the Writer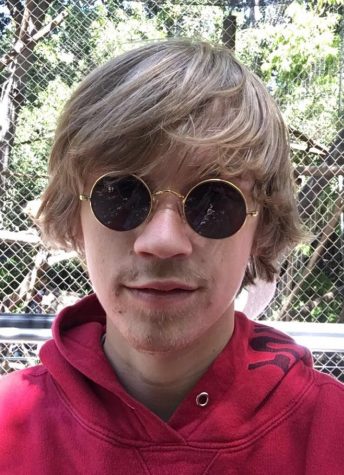 Jacob Wdowiak, Writer
2nd year Mesa College student majoring in Journalism and learning from the best. I love writing great stories and am excited to provide some new content...