Home teams hard to follow for some San Diegans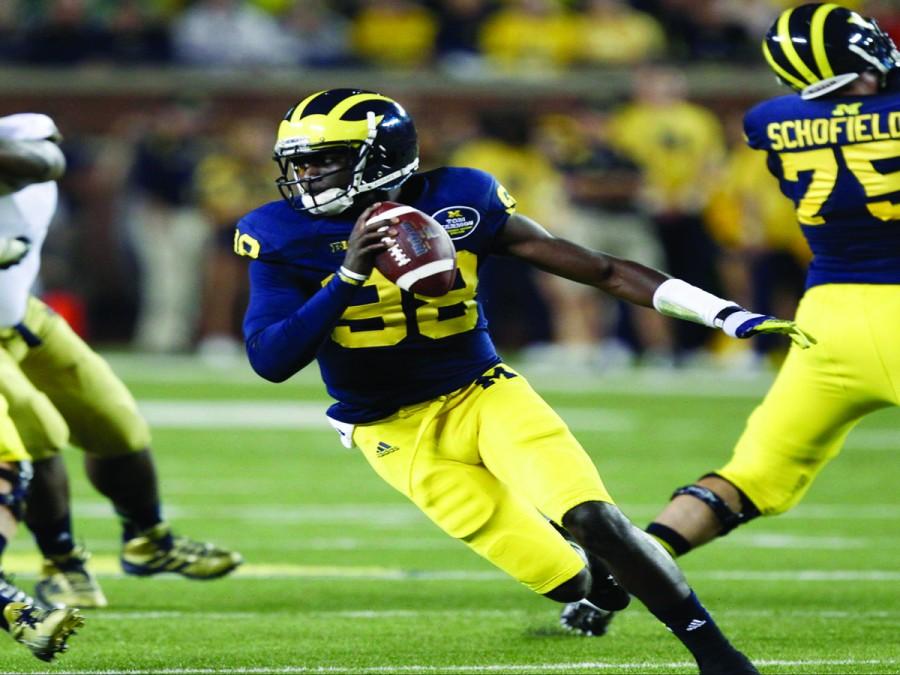 Many San Diego residents are people who are from, or used to live, somewhere else. San Diego has the largest concentration of military personnel in the country, and a large number of former and retired military personnel. There are also a lot of "transplants," people who came here from somewhere else, and just decided to stay.  Many of these people simply cannot follow their favorite sports teams. For sports fans, it's especially difficult. It's hard to follow a team that's located on the other side of the country.
As a Michigan Wolverines fan, it's incredibly difficult to watch all of their games on TV. If a Michigan
football game kicks off at noon ET, that means the game will start at 9am in San Diego. Maybe
after a night of drinking, getting up at 9am is the last thing I want to do. 9 o'clock in the morning
is just too early to get up to watch a game.
Regional coverage has also caused me to miss many Michigan games. Football in the Midwest is by far the most popular sport, even more so than NFL football, baseball, basketball, or hockey. Any time there is "regional coverage" on ABC or ESPN, Michigan or Michigan State games always have precedence.
And while the PAC-12 may be better than the Big Ten this year (that's a debate for another day), it's
impossible to justify the fact that the networks would rather show a USC or UCLA game than a more nationally-relevant game that takes place in another part of the country.
In other parts of the country, such as the South and Midwest, fans are just more passionate about
college fooball than most San Diegans are.
Part of that is there aren't many good teams that get San Diegans excited.
No offense here, Californians, but USC is in a death spiral with Lane Kiffin flaming out
as head coach. UCLA is just now beginning to regain some national prestige. San Diego State is a
mid-major at best. Stanford, on the other hand, has built a great football program in the last 5 years or
so, but they're definitely not a Southern California team. But the point is that there isn't as much
interest in college football from people here.  It's hard to imagine a California version of Harvey
Updyke.
As a Michigan fan, it's hard to see my team not get the kind of media coverage and TV exposure that I
would like them to. It's hard not to be able to go to a game or two per year. It's difficult to pick up a
Sunday sports section and not see any Michigan coverage, besides a box score, if I'm lucky.
It's also very hard to not be with friends that you used to watch and attend games with, who remember
that same great (and horrible) moments that you do. The people who approach every game the way an
English soccer hooligan would approach his club's next big match.
As difficult as all these things are to deal with for a Michigan fan, when November rolls around, and
it's 35 degrees in Ann Arbor, and Michigan is playing Ohio State (probably for the Big Ten
title), I'll wake up, it will be 70 degrees and sunny, and I'll decide that maybe, just maybe, being
a Michigan fan in San Diego isn't so bad after all.
About the Contributor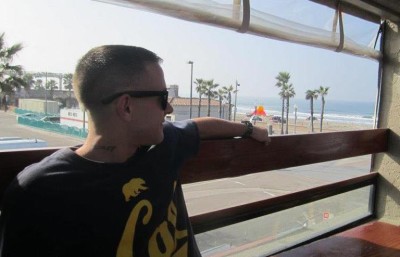 Josh Champlin, Sports Editor
Originally from Lyons, Michigan, I have lived all over the US, and have traveled extensively. I worked as the sports editor for the Mesa Press last semester,...