The truth hurts, but we are your friends!
The problem with restricting media coverage in a public area
[youtube http://www.youtube.com/watch?v=xRlRAyulN4o&w=560&h=315]
The word journalist, reporter and all the other words associated with this profession has always been quite an enigma. The word itself is rather bittersweet in society, while it can be a blessing to some and use it as a tool to resonate in this world, others fear it and with all their primal instincts, they attack it and all that it stands for using everything in their power to silence reporters and set impossible boundaries.
A prime example of this fear stems from the recent controversial footage making its rounds online regarding the University of Missouri and how one communications professor lashed out against journalists. According to the campus news outlet "Mizzou News," the controversy stems from the racial tension that has been plaguing the campus where incidents range from black students being attacked with racial slurs to swastikas littering the campus walls among other things. This issue reached its boiling point on Nov. 3 where members of an organization calling itself "Concerned Student 1950" demanded the resignation of the president of the university, Tim Wolfe, due to his lack of action against these intolerant acts.
Members of the organization took extreme measures while approaching the situation with a peaceful protest by doing a hunger strike aside from setting up a tent camp outside Wolfe's office. This growing conflict naturally began generating a lot of attention not only among students but also the media. Now in the video in question that has certainly ruffled the feathers in the journalistic world, photojournalist and student Tim Tai along with other fellow reporters are met with a chilly reception by protestors and faculty members supporting the rally.
A particular professor who has skyrocketed into infamy as a result of her hostility outdoing the rest of her peers, was a communication professor at the university, Melissa Click, who indicated to other protestors that she needed "some muscle over here" to have Missouri student journalist Mark Schierbecker removed and launch her into a horde of venomous trolls and plummet her into disgrace.
The fury 'Student' inflicted on the media was the product of simmering resentment that had been brewing due to the lack of news coverage on the racial intolerance on the campus. The resentment 'Student' was feeling is justifiable because the media failed them when they needed to be heard the most. Journalists dream of exposing all the gory details and injustices in society, but by ignoring the harassment these students were facing was a huge disservice and failed them along with other people stuck in a similar situation.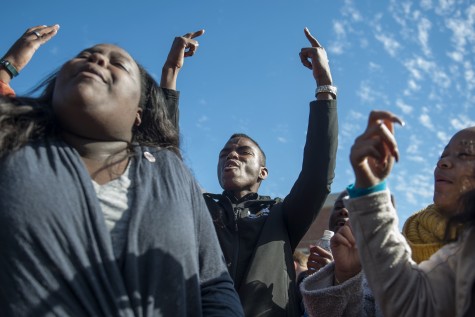 However, the aggression directed toward these reporters was due to them doing their job and "trespassing" in the protest's so-called "media-free" zone. Though protestors requested privacy and cried that reporters did not have the right to take their pictures and they were interfering with their demonstration, they forgot one key detail: the very amendment they were shouting out also champions the press.
The issue goes beyond Tai, Schierbecker and Click's misconduct and the overall turmoil occurring in the university; it brings to the surface the basic understanding and the duties the media owes and provides to the public. With writing and reporting comes a great responsibility, and whether it may be a feel-good event or the next scandalous story that will rock society to its core, it is a service that journalists must deliver.
The first amendment does protect basic human rights such as speech and overall expression, which is a powerful tool for everyone including the press. The United States is fortunate to have such a law especially when being a journalist can be a risky business in some parts of the globe.
Demonstrators were in their right to say whatever they wanted to say whether it be a passionate chant for their cause or hurl insults at the media. However, they are not in their right to restrict the media from covering their movement because it took place at an open and public area of the university. Individuals, who were more notable than some like Click, were definitely not entitled to assault Tai, Schierbecker and company.
Though "Student" triumphed by successfully having Wolfe resign and Click apologized to Tai, this incident filled with ironies spread a broader message aside from racial and religious tolerance but also for the media. The truths hurts, but remember the media is just like that friend that tells you how it is, but always has the very best intentions: to open one's eyes so that one can navigate a little better in the world with an open mind and a fearless desire to speak and be heard.
About the Contributor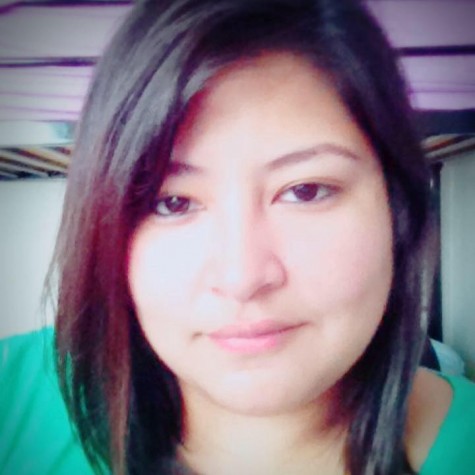 Jennifer Ovalle, Staff Writer
Hello! My name is Jennifer Ovalle and I am a staff writer for the Mesa Press. I was born and raised here in San Diego and I love coffee, music, art/entertainment...