Why journalism's shift to media is great
Hang on for a minute...we're trying to find some more stories you might like.
The world of journalism is one that is perpetually changing as time goes on, and technology advances. Assuming this, the world can see the different highs and lows of working in this field and industry.
During times, like now, it is a rather interesting time to be a journalist because there are so many different things going on in the United States, and globally, that need to be reported on. If anything, one can say "the grind never stops" for a journalist.
And although this may be true, there are complexities within the field that do make it harder to get word out on what the actual news is.
There is a rapid decline in the use of print journalism happening around the world, and it is for both good and bad reason. Many just want their news quick and easy, so they turn to online mediums to receive it in such a fashion.
This fact is both good and bad, because it leads to new development in the electronic age of media and news production, but it does help lead to the lack of use in print media.
If anything, as things shift into this full on media outlet of news coverage, we can more than likely see more than just your general news outlets being the ones to tell the stories. This whole new world allows anyone to get stories, on practically anything, out to a general public.
Whether it be through Twitter, Facebook, Snapchat, or other widely popular forms of social media, the world is bound to hear about any and all things.
For example, many colleges across the U.S. host communities for the online writing community "Odyssey." Within "Odyssey" are college students writing about the largest assortment on topics, issues, and news worthy things happening in their immediate lives, or on a broader spectrum.
It is with outlets like these that even further gear society into a world in which news is not only interesting and easy to find and read about, but based in certain areas, it is also relatable to those reading it.
If anything, more people should be inclined toward using mediums like social media and Odyssey in order to get information out to the public. Considering the immediate public you can max-out reaching out to in some ways, they really do give you more means to speak on things going on in the world.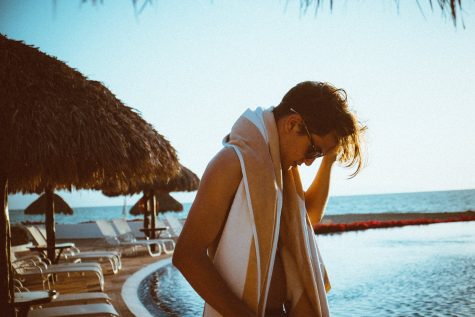 Alejandro Chousal, Photo Editor
This is my first semester working for the Mesa Press. This is also my last semester at Mesa. My major is Journalism and I hope to go on to work with a...