Mesa College Revival of "Buried Child"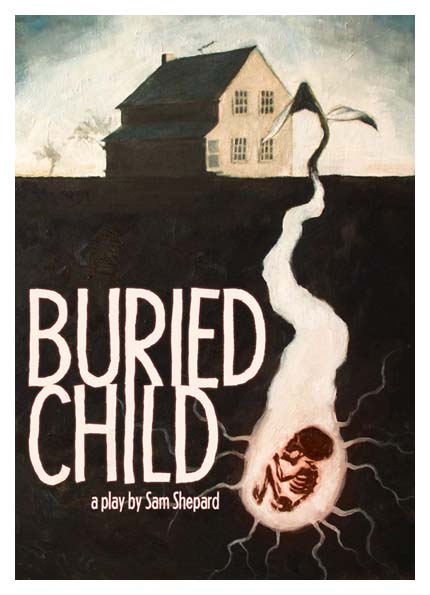 Tragedy and the American Dream–that's what made for the San Diego Mesa College production of "Buried Child," Sam Shepard's Pulitzer Prize-winning drama from 1978, received its own interpretation from April 27 to May 6 by director George Ye.
The play portrayed the fragmentation of an American nuclear family in a context of realistic drama and symbolic tragedy beckoning questions within deeper analysis of family, community, and the American Dream.
George Ye's revival of the American gothic production plays an ode to the original Sam Shepard production. Ye said, "Since the original production in 1978, the play has been rewritten over the years by Sam Shepard.  The latest iteration was produced and developed in 2016. Yet, while there have been about 4 rewrites of the show, the essential journey is the same, and the characters never changed." To that end, directors are not obliged to use the original screenplay, but Ye contributed to what the author initially intended.
The set design received a Mesa College spin as the students ingeniously used bamboo poles for the corn row up on stage behind the set, alongside painted construction paper. In front of the corn hung a scrim–a thin black transparent fabric fabricated to allow light to shed through. Throughout the first two acts of the play, the corn was merely a silhouette. Yet, during the final moments of the play, the light was altered through the scrim in order to realistically reveal the corn. These design choices by Mesa College students are an example of how they play an effect on the overall symbolism of the play.
Mesa students made up the cast, set designers, crew, and publicity, on this production and on all of them. Ye said "It's because of the dedication and raw talent from the Mesa College Theatre Company that created a memorable show."
After 20 years and 4 rewrites of the show, the three-act play has been particularly effective in portraying the raw emotions of a dysfunctional American family during the 1970s economic crisis, especially in George Ye's interpretation.