Woman Attacked Trying to Selfie With a Jaguar
On March 9, a woman visiting the Wildlife World Zoo, Aquarium & Safari Park in Litchfield Park, Ariz. was attacked by a jaguar – and has just apologized for it. Although that statement might sound confusing, many are calling her apology justified due to the nature of the incident.
The identity of the woman involved is being withheld, however there are multiple cell phone recordings of the scene posted online. In the video, the woman appears to have climbed over a barrier and leaned over the jaguar's enclosure, and it is presumed that the woman was attempting to take a selfie with the wild animal. Shortly after she gets close, the jaguar latches onto her arm and tears a three inch laceration into her left forearm. Many fellow zoo attendees rush over to help, but a mother and son, Michele Flores and Adam Wilkerson, end up being her saviors when they distract the jaguar with a plastic water bottle and free the woman's arm from it's clawed grasp. The woman can then be seen crying and whimpering in the dirt as more people rush over to help.
A multitude of Twitter users expressed a lack of sympathy towards the woman because of her foolish actions, and compared it to several other incidents in which wild animals have been killed for doing what wild animals instinctively do – protect themselves. The most notable and recent example of this is Harambe, the gorilla who attacked a 3-year-old boy who fell into his enclosure. Harambe was shot and killed soon after by a zoo employee, causing outrage from many.
In response to this, the zoo involved made an Instagram post updating those on the condition of the woman, who received stitches but is otherwise fine. They also stated, "We want to thank everyone who supports Wildlife World and our decision to not euthanize the jaguar after Saturday's incident." Another zoo official also responded to a tweet concerning the jaguar's safety, saying, "She's a wild animal and there were proper barriers in place to keep our guests safe – not a wild animals fault when barriers are crossed."
Although it is never an ideal situation when someone is hurt, this incident should pose as an example. According to a new study from researchers associated with the All India Institute of Medical Sciences, in the past 6 years that selfies have become increasingly popular, over 250 people have died trying to capture the perfect one. Risking your own life for likes on a social media post has become almost normalized in today's society.
In this case however, there is even more to risk than the life of a 30 year old who will stop at nothing for a photo for her Facebook. Habitat loss and overhunting earned jaguars a spot on the endangered species list back in 1972, and their population is still decreasing. Risking the euthanization of a beautiful and endangered species for a selfie is selfish and idiotic, but doesn't come as much of a shock in today's society.
The woman returned to the zoo the day after the accident ensued, and apologized for the bad publicity surrounding the zoo because of her actions.
About the Writer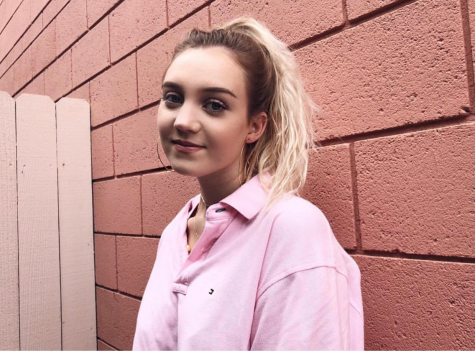 Maggie Irvine, Staff Member
Maggie Irvine is a 19 year old journalism major here at Mesa. She loves music and writing and hopes to someday combine those in a future career. This is...