Ototo Sushi
David Nguyen, Staff Writer and Staff Photographer
March 19, 2015
Hang on for a minute...we're trying to find some more stories you might like.
The wait is now over Ototo Sushi is now open and its just minutes away from campus. After a few months of construction they have finally opened their doors for everyone to come and enjoy fine sushi. Located at 5651 Balboa Ave. in a plaza where a lot of delicious restaurants, bakeries, and deserts spots have opened their doors for all of San Diego.
The layout of the restaurant puts out a great vibe while enjoying your meal. The wood tables, sushi bar, and ambient lighting adds to the comfort while you enjoy your meal. Plenty of seats all around the restaurant so there was little to no wait to be seated and the customer service was great.
For the soup lovers, Ototo sushi has ramen! Which sushi spot doesn't have ramen? Red Tonkotsu is one of their popular items on their menu which features spicy miso pork base soup along with bamboo shoos, thin sliced green onions, soft boiled egg, and your choice Roast pork or Chicken. The spicy soup base has just a hint of spice so anyone can enjoy the ramen.
Just like in their name they sure do serve sushi from Hand rolls, Sushi rolls, Sashimi, and Nigiri sushi and some of these items are served either cooked or raw. The Uncle Phil roll was another popular item on the menu which is a Deep fried Philadelphia roll toped with Slices of Jalapeño and eel sauce right on top. The Philadelphia roll has Salmon, cream cheese, Avocado, and Cucumber but with a little twist of deep frying the roll and the additional toppings they have created the Uncle Phil roll.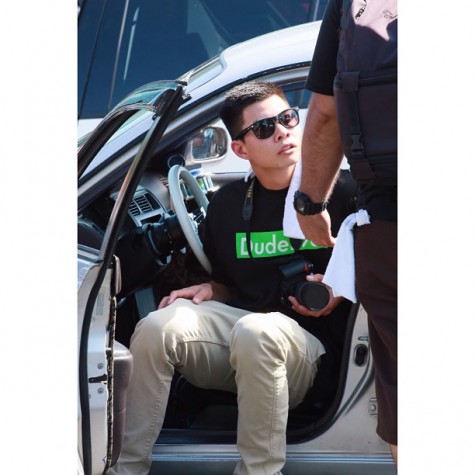 David Nguyen, Photo Editor/ Staff Photographer
I'm David Nguyen, staff photographer here at the Mesa Press. My hobbies are photography, cars, working on cars, blogging, writing, reading, attending car...