Roscoe's in Barrio Logan will not open until next year
With the announcement of a new Roscoe's House of Chicken and Waffles possibly opening before 2017, The Mesa Press paid a second visit to the new location in Barrio Logan to see how the restaurant was coming along. Unfortunately, marketing director for Roscoe's, Diane Vara, told The Mesa Press back in October that the restaurant will not be open until next year.
The interior of the building (looking in from outside), as of Dec. 4, is looking almost the same as it did back in September. Some good news is that the exterior is looking closer to being completed. Smaller buildings on the property have been cleared out to make way for new additions.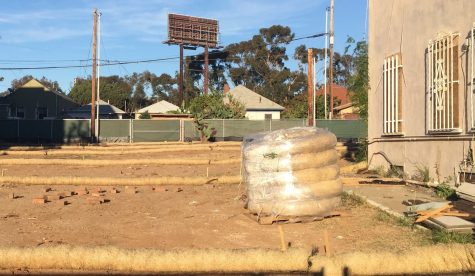 According to Vara, Barrio Logan was not the only neighborhood in San Diego that was considered as a potential location for Roscoe's. "We looked at Gaslamp District, East Village, North Park, and even out near National City," Vara said in an email.
Other questions were asked, such as would there be anything different about the San Diego location that sets it apart from the Los Angeles locations? New menu items, design of the restaurant, or anything else? Vara responded, "You should expect to see the same menus throughout. Our owner is very hands on in his establishment and adds a special touch to every location. I'm positive that San Diego will love his vision and come enjoy Roscoes!"
After rumors circulating online in recent years that Roscoe's would expand to the east coast, the question had to be answered. "As of now we are only in So Cal. We definitely have plans to expand. An East Coast Roscoes is almost necessary," Vara said, adding that the fan base for Roscoes is worldwide.
Although an actual opening date is not known at this time, San Diegans can be rest assured that Roscoe's is working to open their new Barrio Logan location soon.
About the Contributor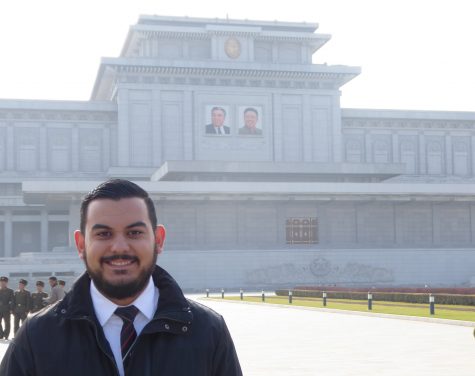 Chris Anthony, Editor In Chief
Hello, my name is Chris Anthony and this is my third semester on staff and I am finally Editor In Chief for The Mesa Press. I am very passionate about...