Brewer's Landing
College area is gaining its own homegrown brewery according to the San Diego Reader, and the West Coaster. The latter was the first to publish the story on June 14, 2017, written by Brandon Hernandez. The new brewery will be hosted in a now abandoned barbecue restaurant not far from the 70th Street and El Cajon Boulevard intersection.
Besides the Santee based Oggi's Pizza & Brewing Company located within the San Diego State University campus, there is a myriad of watering holes in the College/Rolando area. From Effin's Pub & Grill, Woodstock Pizza, and Dirty Birds. There is also Social Tap American Eatery which is as equally unpopular as the joint it once was: Bridges Bar and Grill. The Rolando and College area is due for an all-out brewery to call its own.
There is a trend of breweries seeping into the quaint neighborhoods of San Diego County, the trend is a growing concern for residents. Even the centrally located and historic Kensington neighborhood is expecting a brewery anytime now. Ocean Beach is now a tasting room wonderland with over half a dozen nestled within one square mile of each other. Of course, there is the gentrified and infamous North Park neighborhood. North and East County's are catching the bug as well with over one hundred and fifty fully operational breweries within the county as a whole.
No contact information is available for the entrepreneur heading the project, Hernandez was unavailable for comment. Breweries are very expensive and take time to establish. Ocean Beach Brewery alone took over two years to be up and running when news first broke of its potential existence. One main reason for the delay of this particular brewery's opening according to the San Diego Reader is, "permitting issues." A project like Brewer's Landing could be expected in no less than a year's time and is merely in the incubation process.
About the Writer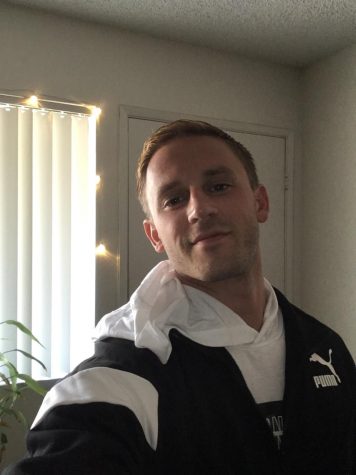 Dominick Celestina, Staff Writer
My name is Dominick Celestina and I hope to transfer to San Diego State University next fall semester with an AA in journalism. I am 27 years old and was...