Want to make a difference this holiday season?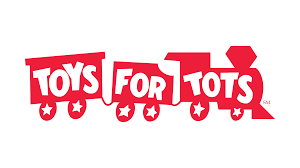 Hang on for a minute...we're trying to find some more stories you might like.
For most children, waking up to all their presents under the christmas tree is one of the most exciting times of the year; however not all children are fortunate enough to get anything at all.
Toys for Tots is a program that collects toys for less fortunate children whose parents cannot afford to buy them gifts or celebrate the holiday. For over 50 years, the U.S. Marine Corps Reserve collects new, unwrapped toys during October, November and December to distribute them to those who are less fortunate. There are plenty of specific locations for toy drop offs, but the most common are local fire stations. The organization collects toys for children 0 to 12 but they need donations for children aging from 6 to12 because it is the most popular age.
Toys for Tots is a nationwide non-profit organization where each community can come together for the same purpose; to help those who need it most. If you can't afford to donate a gift, volunteer opportunities are also available. The toys are gathered to be distributed evenly throughout the city of San Diego at the Naval Marine Corps Reserve Center and they are always looking for volunteers to help organize the toys. Toys for Tots has been in action for over 50 years, spreading as much positivity as they can. On their website, citizens have easy access to donate or sign up to hold a campaign and collect even more toys.
Student Ellie Matheson says her and her family have been donating for as long as she can remember. Matheson said, "Even though I don't live at home, I still like to take the time to go to Walmart and pick up a few things to donate…It's usually not much, but can make a difference."
Parents on a tight income can fill out an application to be apart of the program so their children can receive gifts this year. Proof of identification and income are required along with your child's social security number.