Grammy-award-winning artist Kendrick Lamar releases 'Black Panther: The Album'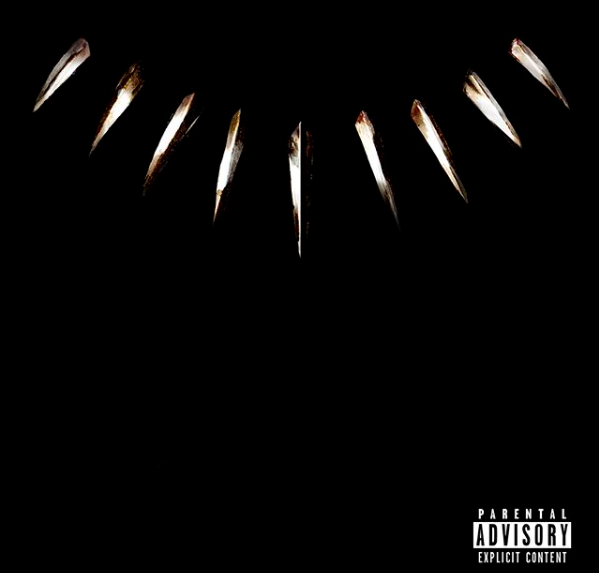 Hang on for a minute...we're trying to find some more stories you might like.
           This February, Grammy-award-winning artist Kendrick Lamar released the official soundtrack to the highly anticipated Marvel film, "Black Panther." "Black Panther: The Album" is a compilation of songs for, and inspired by the movie itself. Although the movie did not come out until Feb.16, the album was released through Interscope Records to the public on Feb.9.
Originally, Kendrick was chosen to only do a few songs for the movie, but after director Ryan Coogler showed Lamar a large portion of the movie, Kendrick said he felt inspired and wanted to curate the whole soundtrack. It was said that the album was being heavily worked on with TDE producer Soundwave while Lamar was touring for his Grammy-award-winning album "DAMN."
Kendrick recruited an all-star cast of talent to feature throughout the album, which created a beautiful body of work all together. This soundtrack features big names such as 2 Chainz, Future, Anderson .Paak, Travis Scott, The Weeknd, Vince Staples, Swae Lee, UK artist James Blake, and Kendrick's fellow TDE counterparts SZA, ScHoolboy Q, Ab-Soul, and Jay Rock. Kendrick also gives young up and coming talent such as Jorja Smith, Khalid, and Bay Area rap group SOB x RBE a big break into the mainstream world with their respective tracks.
Kendrick Lamar is on a large portion of these songs, with at minimum of a chorus, or few bars by the Compton rapper on each track. Production-wise, Soundwave used many African tribal elements to his music, featuring drums, vocals, and other instruments that you do not often hear on a hip-hop/rap album.
It is extremely hard to pick some standout songs on this album, mainly because each track has its own completely different vibe, but the album flows ever so beautifully. From the first track, "Black Panther," to the final track "Pray For Me" which features The Weeknd, this album has no skip able tracks. Even the interlude, which comes toward the end of the album, is as good as the tracks "King's Dead" and "Redemption" it ties together.
Every artist Kendrick got to feature on this album did an incredible job on his or her respective tracks, but Jorja Smith stole the spotlight with her song, "I Am," which comes towards the middle of the soundtrack. If you've never heard of her, I highly recommend going through her discography and getting familiar, because with a voice like hers, I don't see her fading away any time soon.
In all, Kendrick Lamar curated a movie soundtrack that can stand alone as an album itself. "Black Panther: The Album" charted at No. 1 on the Billboard 200 chart, making it the second soundtrack to reach No. 1, the first being "The Greatest Showman" which released earlier this year.
This soundtrack has so much heat and hype behind it that it will be difficult for any rap album that is set to release this year to compare to Lamar's "Black Panther." It may be too early to draw comparisons, but Kendrick created a classic soundtrack that will be played until the end of time like Prince's "Purple Rain" and Curtis Mayfield's "Superfly." With that being said, Kendrick Lamar is solidifying his spot in the rap game, and the music industry, forever with another groundbreaking release.