Alma Verde: the healthy taste of wonders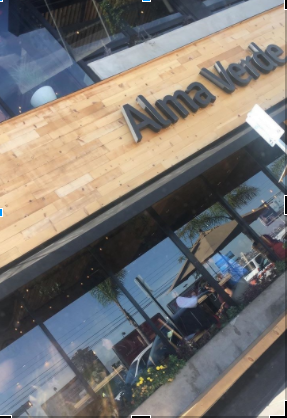 Just outside the border, delicious food can be found. At a fair price, Alma Verde has captured hungry hearts, and with their positive vibes, customers can't get enough. The vintage style captures guests' eyes a soon as they walk in the door. Alma Verde's concern for the planet is what makes them stand out.
Alma Verde is one of the most healthiest places a guest can choose, because every drink and plate has a healthy, organic taste. When Alma Verde started, the idea was to promote a healthy lifestyle throughout the entire world, but for now Alma Verde is exclusive to Mexico. Alma Verde has started its print by becoming one of the most successful restaurants and having guests from all over the world, especially the United States.   
Every plate and drink from Alma Verde has its own story.  For example, pistaccion, which is pistachio" in English. Pistaccion, made with milk seeds that are home-planted, wasAlma Verde's first idea. In Pistaccion, there is also pistachio milk that gives this drink a taste of pistachio coffee. Chilaquiles De La Casa Alma Verde is also very popular because of its delicious taste and special sauce. Their avocados are fresh straight out of their garden.
Alma Verde is a great place for hangouts and also feeling peaceful. Alma Verde can be found in Tijuana, Baja California, Mexico by Hipodromo and Col. Cacho. Go and enjoy the wonders of Alma Verde.