The Weekend releases surprise EP titled 'My Dear Melancholy'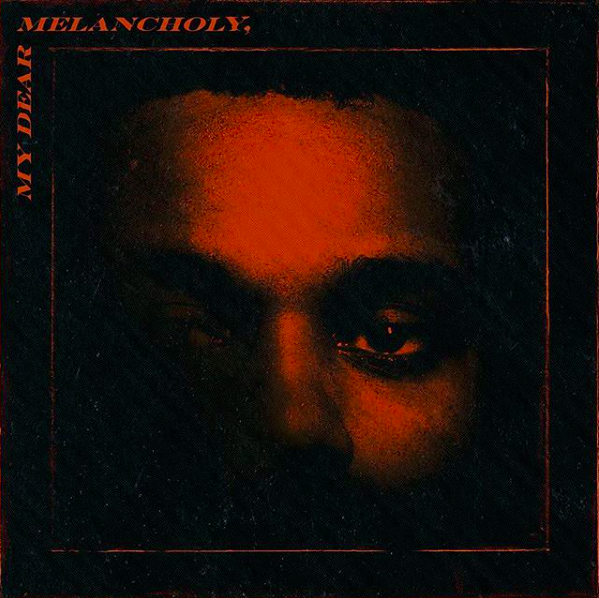 Hang on for a minute...we're trying to find some more stories you might like.
On March 30, Toronto-native Abel Makkonen Tesfaye, better known as The Weeknd, released a surprise EP titled "My Dear Melancholy,."
This release is The Weeknd's fourth major album/EP and is his first solo project since the release of "Starboy" in 2016.  Since "Starboy," The Weeknd has been heard collaborating with many mainstream artists, such as Future, Kendrick Lamar, Lana Del Rey, Nav, French Montana, Gucci Mane, and Lil Uzi Vert.  
The Weeknd has teased his fans with cryptic tweets and Instagram posts over the past few months, alluding to him working on something big, but nobody expected a EP like "My Dear Melancholy," to be released.

This EP shows elements of the old Abel that die-hard Weeknd fans fell in love with years ago. He seemed to dive back into the dark, sex and drug-filled zone that made the legendary "Trilogy," a compilation of his first three mixtapes "House of Balloons," "Thursday," and "Echoes of Silence." This side of Abel seemed to be lost with his last two albums "Beauty Behind The Madness" and "Starboy."

The first track on this EP, "Call Out My Name" is by far the best song on the album. This song is prime Weeknd. Every aspect of this song screams "House of Balloons." Any die-hard Weeknd fan with a "XO" in their Twitter bio will agree that this track is pure gold. From start to finish, this record is extraordinary. However, it does overshadow the remaining five tracks. It just seems like every song after this banger can't hold its weight, making the EP itself seem extremely lackluster after track one. "Try Me" and "Wasted Time" are both good songs as well, but they hold no comparison to "Call Out My Name."

One thing I did notice throughout the album was that it sounds like The Weeknd is in limbo, trying to decide if he wants to go back to his dark side, or keep producing the pop radio hits that have made him the mega-star he has become over the past couple of years. As a fan myself, I hope this EP is a start of the rebirth of the old Weeknd I gravitated to years ago, and his day-one fans will definitely agree.

Nevertheless, "My Dear Melancholy," is a step in the right direction for The Weeknd. I would not be surprised if this EP is the beginning of something bigger, or even a prelude to an album where he decides to go back to his roots, and win back all the fans he lost when he "sold out" and became a pop star. As a fan, I'm excited to see what else The Weeknd has in store for us after the release of this EP.