Upcoming ASG senate elections occur this month
It's the beginning of fall semester, and for five students that means one thing: Associated Student Government elections. A special election will be held online at the Student Web Services website beginning Sept. 24 at 7 a.m. through midnight on Sept. 26.
Elected positions up for grabs this semester include positions in the Senate. Senators serve as a direct link between the students and the ASG.
Senators are required to attend two ASG meetings per week where they voice the concerns of the student body on everything from parking issues to budget cuts.
"The candidates have to have 100 signatures and 33 percent of the vote in order to be elected," said ASG Vice President Martin Pollak.
Constituents may vote for as many candidates as they deem worthy.
The five candidates that are running for office include Robert Arca, Erik Interiano, Jaime Parades Talavera, Francisco Zamudio and Fernando Jimenez.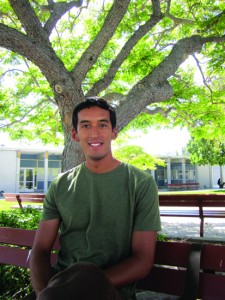 Candidate: Jaime Paredes Talavera, 24
Major: History
What do you do for fun? 
"I like to read, especially when it has to do with society. I also like to surf at Tourmaline Beach in PB. It's a long board beach, more of a '60's California style. It's a nice crowd. I like to ask questions and get engaged in anything I can take part in. I'm passionate about architecture, especially older buildings and monuments.
What is your campaign platform? 
"From what I've seen, I would like to see more participation from the students in the government [and realize the] potential of students in the decision making process. I think that the amount of participation in student government is not the amount that we would like to have. If we had more people, we could have more potential for change."
What would you like to change at Mesa?
"I would like to get students more involved in academia. I don't want Mesa to just be a passing ground they have to go through to get where they want to be. I want them to connect with the campus a little more and to learn to love the places and to see that Mesa is more than just an institution. I would also like learning to happen not only in the classroom but also outside the classroom. I would like another parking structure. It doesn't make sense that we have to pay for a parking permit when we cannot find parking."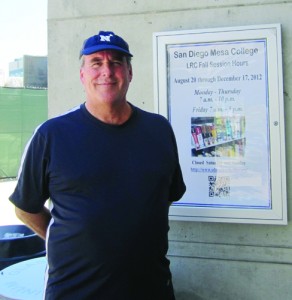 Candidate: Robert Arca
Major: Sports Administration
What do you do for fun? 
"Sports. My favorite sports are soccer, basketball, and martial arts. I was an athlete myself for the first half of my life, and then the second half I've been a coach. I've had several volunteer positions on the management side of sports. I've been a coach, a division director, and right now I am the vice president of the School of the Madeleine Athletic Club."
What is your campaign platform?
"I think that student participation is critical for colleges. I think that with all the changes right now with the state budget and all the economic and financial problems more than ever we the students need to be alert and ready to protect our rights because unfortunately to some extent we are an easy prey for government officials when they feel that they need to cut services and find ways to balance budgets. They traditionally look in two places – parks and recreation and colleges."
What would you like to change at Mesa?
"[Higher AS] Membership. I would like to see a huge change for the better in terms of the numbers of student participation. Not in just student government, but in all clubs in general. I think that the opportunity is here not only to learn academics but also many other aspects and activities that go along with a professional career. [We can do this through] membership drives in front of the cafeteria, the football stadium, or at a play."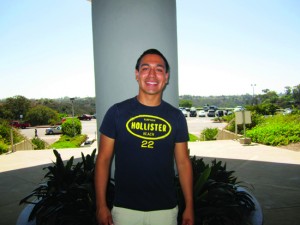 Candidate: Francisco Zamudio, 19
Major: Computer Science
What do you do for fun?"I like to go out to the city. I love Balboa Park and just enjoying nature. I like to bike out where I live in Chula Vista."What is your platform?
"I am running to be a voice of the students. I want to be an activist. I'm trying to get students motivated and encouraged about Mesa like I am. I want to encourage more of a bond between teachers and students, and make Mesa more accessible for students next semester. I want to hear concerns of students and take those concerns to ASG."
What do you want to see change at Mesa?
"I want to change the overall amount of school spirit at Mesa. There should be more unity on campus, and I want people to be proud to say they go to Mesa or are a transfer student from Mesa. This is a great school, the people are really nice. College is about getting know other people and yourself and networking and we all need a little help now and then, so I would like to make that more accessible."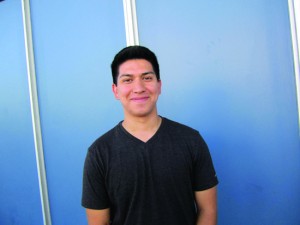 Candidate: Erik Interiano, 20
Major: Mechanical Engineering
What do you do for fun?
"I like to play soccer and I also like playing the guitar but more than anything I like helping out in the community.  For example, this summer I worked with a volunteer group that took a group of kids to a museum and taught them a little bit about culture and how important education is. I like teaching kids and being a part of the community."
What is your campaign platform?
"Right now, the biggest issue is that a lot of classes are being cut. I've had to crash a chemistry class, both lab and lecture. I was one of the lucky ones that were able to get into it. With the student population behind me we might be able to change that. We need to bring awareness about the budget cuts that are happening to our school. We can do this though meetings. We can also use a soapbox to let people stand up and talk about what's going on. We [ASG] are also putting together a newsletter for the ASG website bringing awareness about budget cuts and state propositions."
What would you like to change at Mesa?
"A lot of people violate the no-smoking rule here at Mesa. I am in the army reserve right now as an information technology specialist. In the army, we have designated smoking areas with a canister to put the cigarette butts in. If the area is dirty, people that smoke have to pick it up, not the people that do not smoke."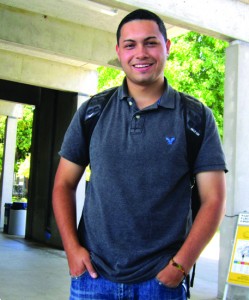 Candidate: Fernando Jimenez, 19
Major: Business Administration
What do you do for fun?
"I usually just hang out with my friends and family. I have a big family and we live within walking distance of each other so there is always something to do. We do a lot of cookouts."
What is your campaign platform?
"I want to help out students. I know that a lot of students want to ask for help but they're just too shy, so I was thinking about working with ASG and conducting a survey where they could list their problems. That way it would be easier to know what is wrong. I feel like students should know more about financial aid and scholarships. It's not hard to get scholarships; you just have to know about them. We could have events here at school in front of the cafeteria to raise awareness about scholarships, financial aid and even possible employers. We also need to raise awareness about people here on campus targeting students and offering jobs that are really just pyramid schemes."
What would you like to change at Mesa?
"I asked my friends what I should do as Senator and they said they really want a trash can or an ash tray in the smoking section. There is nowhere for them to put their cigarettes out, it's not even a real smoking section. A trash can isn't that much to ask for."