Sean Spicer bans news networks from meeting
Hang on for a minute...we're trying to find some more stories you might like.
White House press secretary Sean Spicer prevented several mainstream news media outlets from attending a non-televised "gaggle" meeting in his office.
The gaggle was an alternative to the daily televised news briefings that usually occur, only this time reporters from The New York Times, CNN, Buzzfeed, Politico, the Los Angeles Times, the Guardian, and the BBC, were not granted access to the meeting, as reported by CNN. The Washington Post noted that of the networks who were not allowed in, many were those who so far have been very critical of President Trump and his administration, while other mainstream right wing outlets were given access, notably Fox News, Breitbart, as well as the Washington Times.
In response to this, The White House Correspondents Association issued a statement saying, "The WHCA board is protesting strongly against how today's gaggle is being handled by the White House. We encourage the organizations that were allowed in to share the material with others in the press corps who were not. The board will be discussing this further with White House staff."
A transcript of the meeting can be read on the White House website where it says Spicer was asked, "are CNN and The New York Times not in here right now because you're unhappy with their reporting? And why are they not in here?" Spicer replied saying, "Because we had a pool and we expanded it, and we added some folks to come cover it…It was my decision to decide to expand the pool." Spicer was referring to the White House press pool where reporters from a limited number of media outlets act as representatives and share information to other networks.
According to The Boston Globe, "non-pool" reporters were in attendance at the press briefing as well, in accordance with the decision to "expand the pool." This left the possibility of there being limited space to reporters as the reason for the various outlets being barred, however a reporter there did go on record saying, "But there's enough room for others in here."
Breaking from the political norm does not seem to be an unusual sight much anymore with the new administration. Just hours before the gaggle, President Trump made a speech at the Conservative Political Action Conference (CPAC) where he denounced some media as "fake news" and said, "…it doesn't represent the people, it never will represent the people, and we're going to do something about it because we have to go out and we have to speak our minds and we have to be honest."
Kenneth Vogel from Politico pointed out that as recent as December, Sean Spicer was quoted as saying,  "I think we have a respect for the press when it comes to the government, that that is something you can't ban an entity from. You know conservative, liberal, otherwise I think that is what makes a democracy a democracy versus a dictatorship."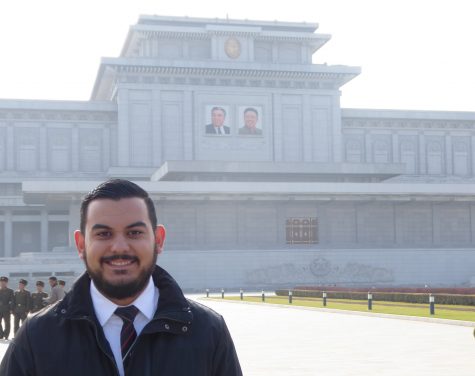 Chris Anthony, Editor In Chief
Hello, my name is Chris Anthony and this is my third semester on staff and I am finally Editor In Chief for The Mesa Press. I am very passionate about...