Mesa College establishes their very own 'Spiritual Room'
San Diego Mesa College has established a 'spiritual room' for students who seek a quiet space to practice meditation and prayer.
Courtney Lee, a full-time staff member for the student affairs office, served on the serenity space committee that helped purpose ideas for how the space would be utilized. Lee said, "we don't want to encourage people to take over the space or make a nest in the corner and start sleeping… it's an open space where people can come in and feel comfortable expressing themselves privately."  
Victoria Miller, Dean of Student Affairs, also served as a contributor on the serenity space committee. Miller said, "we know that students do have the pressures of academics… when you look around this room it is about finding the space within, a place to come and rejuvenate or having a place of prayer."
The space is in the Student Services Building room I4-404 and is unlocked and open to the public during office hours, Monday-Thursday 9 a.m. to 6 p.m. and Friday 9 a.m. to 3 p.m.. Meditation furniture is provided in the room and students are welcome to bring their own meditation cushions for their own comfort.
Rules and regulations have been put in place since this will be a shared space. These include mutual respect of others, encouraging students to keep personal items secure while practicing relaxation. Students can contact Student Affairs for further assistance 619-388-2699.
About the Contributor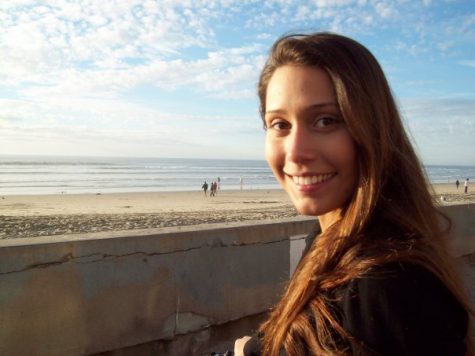 Kellie Summers, Staff Writer
Kellie Summers moved to San Diego from a small Texas town outside of Corpus Christi. She is a Muay Thai addict, mental health advocate, and has a strong...