Tinder tries and fails to compete with real life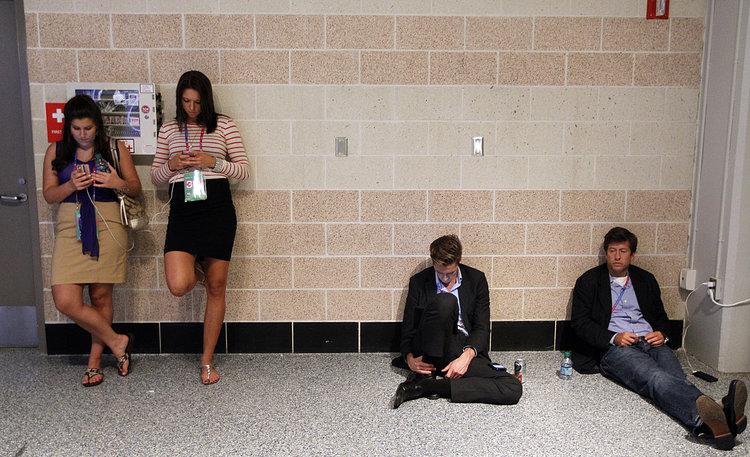 There is a popular app called Tinder that is known to be one of the easiest ways to find booty calls for the modern generation. Although online dating can be a quick way to find singles in the area, is using Tinder really a genuine, safe way to find love?
Tinder is an app that uses mutual friends, interests and geographical location to suggest potential lovers to the app user. Judging off of the candidate's Facebook photos, the user can either swipe right (yes) or left (no), depending on if they are physically attracted to the pictures. If the user on the other end feels the same way, then they have become a "match" and are now capable of messaging each other.
On the app's website goTinder.com, the company states "Tinder is how people meet. It's like real life, but better". In other words, sitting at home, staring at a phone, judging person after person by their appearance, and then conversing with "the hot ones" via thumbs and keyboard is better than starting a relationship face to face. It's understandable that the company just wants their app to gain popularity, but to say that it is better than real life is absolutely absurd. There is nothing digital that can overpower genuine eye contact, smiles, and conversation.
Sometimes in real life people meet each other and think nothing special at the beginning. Then slowly but surely they begin to learn about that person and discover their quirks or unique sense of humor. Suddenly they realize that he or she looks cute when they wear converse, or loves to play the piano, or whatever on earth it is that makes a person fall in love with another person. Those little things take time. With an app like Tinder, it is way too easy to by-pass a special person simply because they don't look sexy or beautiful enough at first glance.
There is so much to each and every person out there; it is sad that Tinder narrows an individual down to a few pictures. It is important to realize that a Tinder user's mindset while swiping through photos is this: Is this person attractive enough for me?
Not only does Tinder come with shallow tendencies, meeting someone off of the internet can be extremely dangerous. No matter how charming someone appears in photos, there is no way to know who is actually behind that phone screen. Someone who claims to be looking for "love" might just be looking to get vulnerable people into their bed. When it comes to getting physically intimate, just use caution because it is impossible to know how many other Tinder "experiences" your admirer has had.
There is absolutely nothing wrong with having a Tinder account, or any other dating site account for that matter.  It makes sense for a person who is bored and single to have Tinder just for fun. It could be a little confidence booster or a miniature thrill. It is crucial, however, to remember that your personal self-worth is NOT based upon how many people express interest in you online. Someone out there (yes, in REAL LIFE) might be admiring you for who you are every single day. Never compromise morals for temporary online attention.