Oscars 2018 was the year for Latinos, but it's still not good enough
For the past two years the public was focused on the Academy Awards being "too white," which also stirred the popular hashtag "#OscarsSoWhite," but when the 90th Academy Awards premiered on March 4, Latinos took the main stage.
Hispanic-Americans continue to be the least represented group at the Academy Awards, with only two women and three men winning an Oscar. Despite no Latino actresses or actors being nominated this year, this is the most recognition we've seen in the 90 years of Oscar production.
Starting with the most notable moment that happened, Director Guillermo Del Toro, who was born in Mexico, won two awards for his film "The Shape of Water," a critically acclaimed film involving a young deaf woman and a mystical fish creature. The movie won Best Picture as well as Best Original Song, while Del Toro himself won Best Director.
In addition, "Coco" was a fan favorite animated film, telling an incredible story about Mexican culture and touching the hearts and lives of those who watched it. The Pixar movie won Best Animated Feature Film as well as Best Original Song.
Daniela Vega and Rita Moreno were both announcers at the show. Vega is a transgender actress who starred in "A Fantastic Woman," a Chilean film that won Best Foreign Language Film, and Moreno is a Puerto Rican actress famous for her role in "West Side Story." With these two, Latinos had something to be proud of.
However, this isn't still enough for the community, and they should be rightfully angry. One good year does not make up for the past 89 years of little to no representation. Latinos deserve to see themselves represented in film that isn't based on harmful stereotypes. There needs to be more films celebrating culture, like "Coco," and there needs to be more actors and actresses winning these types of awards. But these actors and actresses need to be casted in the first place, and more directors and producers need to stop being afraid of diversity.
The 90th Academy Awards was a good year for them, but it shouldn't stop there and it should have began years ago. And as people are looking back at this years' Oscars, they are also looking ahead, seeing what else is in store for the Latino community.  
About the Writer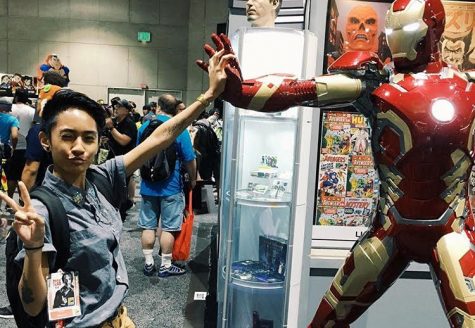 Jessica Aquino, Staff Writer, Photo Editor
Jessica is a San Diego native who is majoring in Journalism with an emphasis on Media Studies. She hopes to obtain her AA in the spring and transfer to...