'Midnight Sun' will have you reaching for your tissues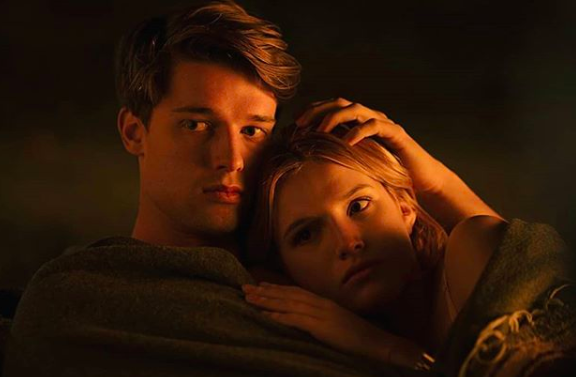 Hang on for a minute...we're trying to find some more stories you might like.
Stars Bella Thorne and Patrick Schwarzenegger delivered a performance that left the audience in tears multiple times. "Midnight Sun" pulls on the audience's heartstrings and creates an emotional connection from the beginning. With love scenes to scenes that make you fight back the tears, this film delivers a heart-wrenching story that keeps the audience hooked. While this movie could be seen as a typical teenage love story with a hardship the couple has to work through, there is a nice but devastating twist that leaves you thinking about this movie long after it is over.
"Midnight Sun" is the story of Katie Price, played by Bella Thorne, who has an extremely rare disease that prevents her from being in the sunlight or else she could die. Katie lives a very sheltered life due to the disease, but the highlight of her day everyday was when she would see the boy from down the street, Charlie, played by Patrick Schwarzenegger, skateboard by her house. Over 10 years from the first time Katie saw Charlie out her window, she finally meets him. The two fall in love, even though Katie doesn't reveal her disease to Charlie. Eventually, the truth comes out the two continue to try and make their relationship work.
With a score of 17 percent on Rotten Tomatoes, this movie did not seem to appeal to many. Critics called this film "cheesy," "predictable," and "implausible" and Us Weekly says that you should "save your money and your tissues." It takes a certain type of audience for one to appreciate the storyline, but if you are the type that enjoys a sappy love story that will have you reaching for the tissues, this movie is for you.