The Reason Women Don't Report Sexual Assault
When a victim of sexual harassment reports an incident that has taken place in the past, many people wonder the same thing: why are they only coming forward now? The truth is there are many reasons that stand in the way of women reporting these incidents and unfortunately we as a society are one of them.
In an article published by The New York Times in 2017, a business consultant and strategist named Jane Park shared her experience with sexual harassment in the workplace. "It's made into such a big deal that you have to make a decision: Do you want to ruin your career?" she said. "Do you want this to be everything that you end up being about?" That is a very common dilemma faced by many women who encounter harassers in their workplace, almost all of which face one common fear: being fired. Indeed, the bureaucracy to report sexual assault today can be overwhelming. From countless physical examinations to multiple retellings of facts to different people may cause even more anxiety and pain to victims. That is when the option to remain silent becomes so attractive.
As if personal shame and embarrassment of the incident weren't enough to keep women silenced, the idea that their harassers won't receive the fair punishment raises one question: what is really the point of coming forward? And when the President of the country decides to call a victim's allegations a "hoax", how could one possibly hope for a fair trial?
Last month, an emotional testimony from Dr. Christine Ford, a psychology professor at Palo Alto University who accused the then-Supreme Court nominee Brett Kavanaugh of sexually assaulting her at a party in 1982, made worldwide headlines. In light of her allegations being made public 36 years later, President Trump voiced his opinion on Twitter by saying that if Ford's assault was "as bad as she says, charges would have been immediately filed with local Law Enforcement Authorities by either her or her loving parents." He also asked that those files were to be brought forward "so that we can learn date, time, and place!" Trump's inappropriate comments attacking the veracity of Dr. Ford's words is a slap on the face of every survivor struggling to come forward. Ford told The Washington Post that she was afraid to tell her parents about the incident at the time because she thought they would be mad at her for attending a party with underage drinking. She recalls thinking to herself she would never tell anyone about the experience until she finally shared with her husband during a couple's therapy session in 2012. On Oct. 6 it was announced that Kavanaugh was approved to the Supreme Court.
It shouldn't really matter when the incident occurred but whether it actually happened. Some might believe that timing in situations like these are crucial for the victim's credibility however that is not always the case. In 2015, former Stanford University student Brock Turner attempted to rape an unconscious woman on campus. A few months later, Turner was convicted of three sexual assault felonies and faced up to 14 years in state prison. The final sentence came as a shock to both America and the world. A Superior Court Judge sentenced Turner to six months in county jail and three years of probation explaining that a harsher sentence would have a "severe impact" on Turner's life as a talented swimmer who had great chances of making to the Olympics. Turner ended up serving only half of his sentence.
"White", "male" and "privilege" were a few of the words on the mouths of outraged people around the world who didn't hold their criticism back on every form of media outlet from Twitter to renowned publications. Three years later, with Kavanaugh being approved and recognized as an honorable member of the highest court in the federal judiciary of the United States, the bitter feeling lingers in the mouths of those who continue to fight for a better world.
Still, not all hope is lost. Before 2016, the statute of limitations in California for rape and sex crimes was only 10 years. That changed after many women came forward accusing Bill Cosby of sexually assaulting them decades earlier causing Governor Jerry Brown to sign the "Justice for Victims Act" which eliminated the statute of limitations for rape and related crimes in the state of California. This proves the power and impact coming forward can have; it can literally change everything.
If you or someone you know has been sexually assaulted, you can seek help by calling the National Sexual Assault Hotline at 800-656-HOPE (4673).
About the Contributor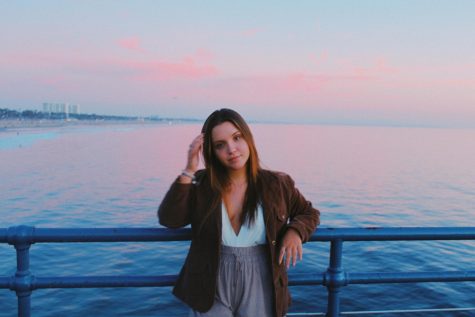 Isadora Troncoso, Photography Editor
Isadora is a Journalism major with a deep passion for movies, music and travel. She is the current Editor of Photography at the Mesa Press. Originally...