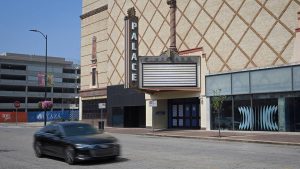 It wasn't long ago that movie theaters closed their doors due to the COVID-19 pandemic. Popcorn stopped popping. Thousands of theater workers around the country were told not to come to work anymore. Americans were relegated to the couch for entertainment. According to Statista, a media, TV, and film statistics website, the amount of movie releases dropped from 792 in 2019 to an all-time low of 334 in 2020. Remember the film "Tenet" with John David Washington and Robert Pattison? It was delayed three times due to the COVID-19 pandemic, and was a tent-pole to open for the film industry when it premiered in theaters in August of 2020. So starved for new content, many considered braving the movie theater, but found most theaters were still closed. Instead, most turned to streaming services and opted for an at-home entertainment experience.
The rise in streaming services and the convenience it offers consumers has never been more valuable. Major studios are pivoting from theater releases to compete with straight-to-streaming services like Netflix and Apple TV+. The fact that the price for streaming a newly released movie at home is similar to that of a single movie ticket at peak times in a theater makes it even easier to stay at home. And yet, there is something missing. Maybe it's the uninterrupted time spent when all other devices are silenced for 90 minutes (or, in some cases, 3 hours) and the audience focuses on just one screen.
With the advent of 3D, IMAX, 4DX, and amazing surround sound, the in-theater experience is elevated. While 3D films have some drawbacks, like ticket prices and corny dialogue to include scenes with 3D effects. There are some films – particularly animated films such as "Spider Man: Into the Spider Verse" – where an argument can be made that theaters enhance the film in a way that cannot be replicated at home on the couch.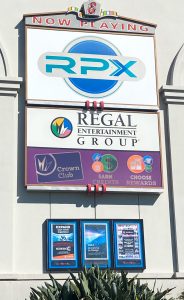 One increasingly popular addition to movie theaters is the RPX experience. RPX, or Regal Premium Experience, is the pinnacle of movie comfort. Surround sound is added to an extra comfortable leather seat and extends the screen on the side walls of the theater for some films. The RPX format is available in certain theaters, such as Regal Cinema in Mira Mesa. This was an amazing way to see "Avatar: The Way of Water," and felt like it truly transported the viewer to Pandora. This was a film that was made to be seen in theaters.
Story continues below advertisement
Gone are the grim stay-at-home days of 2020. As case numbers of COVID-19 have subsided and large gatherings have returned, feeling safe in a movie theater is once again possible. Visiting a theater, any theater, whether it be one that hosts movies or plays, allows one to experience the wonder of a live or full-sized entertainment experience.
The Golden Age of Hollywood is over. With the advent of social media and the rapid decrease of moviegoers' attention spans, theaters around the country are hurting. Does this excuse charging $22 to see "Saw X" in 4DX? No, it does not, but many theaters offer a discount day. Regal in Mira Mesa has an RCC value day on Tuesdays. The latest release in 2D is only $5.95 all day, and $8.95 in RPX. They have $5 popcorn available after a quick sign up for their rewards programs. 
There are many avenues to see films, old and new, and with over 20 theaters in the San Diego area it's never been easier. So, grab a friend, find a movie you like, and take some time away from the couch. You won't regret it.