Peter Lofthouse named Head Football Coach
Hang on for a minute...we're trying to find some more stories you might like.
Mesa's Football program will be heading in a new direction this upcoming season; Peter Lofthouse will be taking over the duties of Head Coach. Lofthouse was previously the Offensive Coordinator for the Citrus College Owls where he experienced ample amounts of offensive success with his pass-heavy spread offense. He also spent four years as the Wide Receivers Coach, previous to being the Offensive Coordinator. Lofthouse brings with him a deep understanding of offensive movement that he hopes to instill in his players next season. He will continue running the spread offense but hopes to create more balance in the running game. "I am a big believer in stretching the field, horizontally and vertically." His game plan hopes to bring excitement to a program that has been struggling to do so, averaging just under 18-points per game last season.
He brings with him a recruiting mindset that, if achieved, will bring current and future success to this program. "I definitely want to focus our attention on the local athletes…were going to start making a real footprint on the local kids here in the area." Considering the size of San Diego County and the amount of competitive High-School programs in the area, he believes there is more than enough local talent to groom a competitive team at Mesa. With all the focus that Lofthouse brings towards recruiting local athletes, expect a growth in the amount of San Diego born talent playing for the Olympians'.
Success starts with many things, but most important is attitude. This is something that Lofthouse stresses with everything his athletes do. "Every day is a test, win the day." These words were repeated over and over by Lofthouse. This is the motto for his team. These are more than just words, "it's a commitment and mindset to make sure that you finish everything you start and finish it the right way. So when we talk about winning the day, were talking about learning from our life experiences, whether we were successful, or may have failed…the only way we truly fail is if we weren't successful and we learn nothing from it."
Coach Lofthouse spoke strongly about his views on the correlation between academic success and success on the football field. "If our players are successful in the classroom, they'll be successful on the field." Achieving success on the field is important to Lofthouse, but no other goals compare to the scholastic standards he expects from his athletes. "My biggest goal is the academics of it, I just want to see them all have success and go get degrees." Lofthouse pushes for his players to grow more than just on the field, but in the classroom as well. Considering this mindset, and his focus on local recruiting, Peter Lofthouse looks to make a serious impact on the local San Diego area.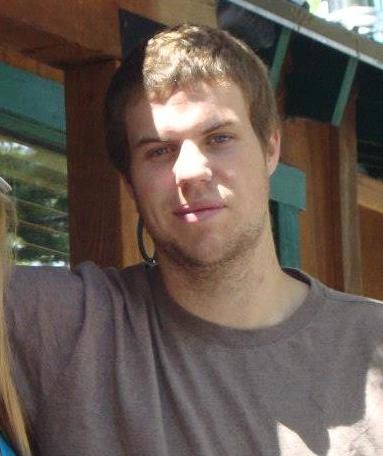 Jordan Cardy, Sports Writer
My name is Jordan Cardy, this will be my second semester with the Mesa Press. I enjoy sports and days spent at the beach.