Women's basketball lose final game of the season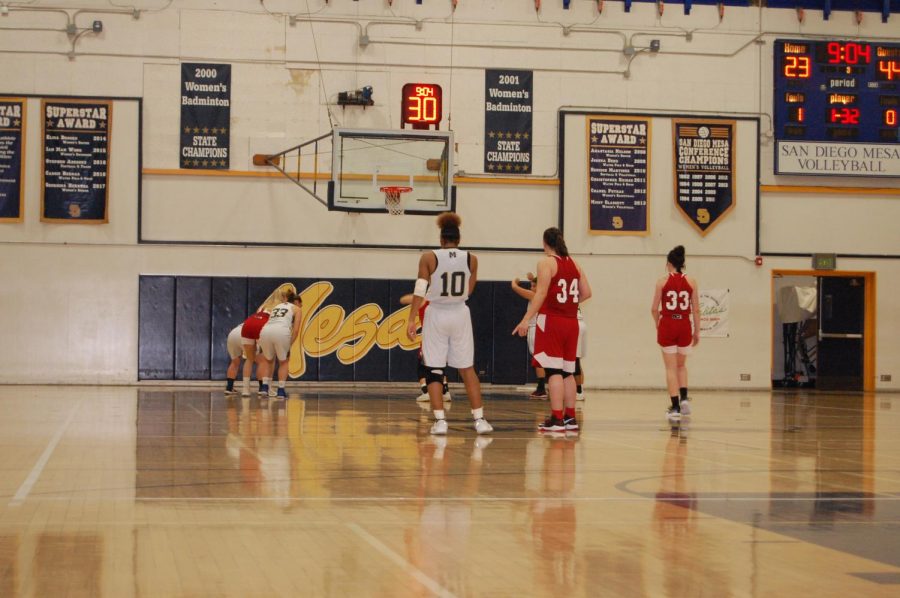 Women's basketball lose final game of the season
The San Diego Mesa women's basketball program played their final game of the 2017-2018 season at home against Imperial Valley college this weekend, but unfortunately they lost 84-56. Finishing the season 1-22 was a disappointing result, but the young, inexperienced team learned a lot throughout the season.
At first, the program did not know if there was going to be a team this year because of the lack of players, but with the help of Coach Dorchella James, Romalyn Apostol, and Jeelasak Klankwamdee they were able to recruit enough players to establish the team.
The first half of the game began with both teams scoring layups and three pointers, but by the end of the first half it was Imperial Valley, 19, Mesa College, 14. The ladies were responding to each play and showed their abilities, but by the start of the second quarter, Imperial Valley controlled the ball and scored fourteen more points than Mesa. Scoring only eleven points in the second quarter, at half time the score was 44-25, Imperial Valley. The team's countless hours of practice all came down to this final game of the year, for the sophomores it could of been their last ever collegiate game.
The start of the third quarter showed a Mesa team was finally starting to make plays, drain shots, and force turnovers. Led by Freshman's Breanna Archie and Madelyn Cumbie who scored 25 and 19 points respectively, it seemed like a comeback was in the makings, but the opponent's defense successfully executed their coach's game plan. The third quarter ended in Imperial Valley scoring another 19 points against Mesa's 13. Breanna said, "I'm proud of my team's effort all season regardless of the difficulties we encountered." Madelyn added, "I am excited for next season we are going to work hard so we see the results we want to see."
The final quarter was inspiring to watch, mainly because Mesa continued to fight despite being behind. The Olympians did not give up and played hard until the game clock reached 0:00.
At the end of the game sophomore Melissa Craven said, "We are all proud of each other because coming into the season no one was sure if their was going to be a coach or enough players for a team, luckily coach got hired and there were eight of us willing to play." She also mentioned, "I think it could have helped if we clicked as a team sooner and also had a longer season."  
With that being said, the team is looking to build a stronger foundation heading into next season. Starting with off-season training, because that is one of the fundamentals to building a successful program. Also, consistency because that drives the team to stay, and compete at a high level. Coaches are recruiting heavily to ensure that the team succeeds with their goals and visions. With commitment and dedication, Mesa's women's basketball team will rise once again.
About the Contributors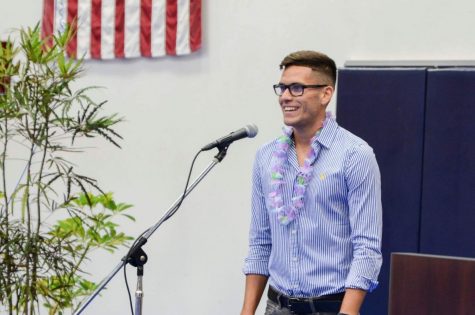 Chris Varela Benitez, Sports Writer
Chris Varela Benitez is a sophomore student athlete at San Diego Mesa College. He competes in Track and Cross Country and is excited to be part of the...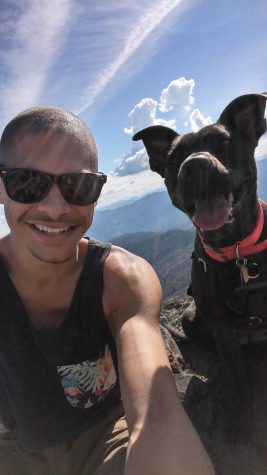 Robert Hatchett, Staff Writer/Photo Editor
Robert is a 25 year-old San Diego native with a passion for music, astronomy and hikes with his dog. His obsession with journalism began with watching...