Man of Steel, pirates and snakes highlight summer movie season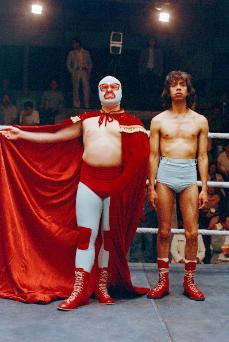 It's that time again.
For the next three months, movie companies will be firing on all cylinders, as they bring out the sequels, the special effects, and the big stars to the silver screen.
The season has already kicked off with three hits: "The Da Vinci Code," "Mission: Impossible III" and "X-Men: The Last Stand" (sorry, "Poseidon," you suck). With movie tickets costing roughly two McDonald's value meals, this feature should assist those who wonder what films are worth their textbook refund money.
Arguably the biggest movie of the summer is "Superman Returns." After a 23-year rest, the Man of Steel is returning to the big screen. Directed by Bryan Singer, who was also in charge of the first two X-Men films, the movie's story has villain Lex Luthor (Kevin Spacey) up to something very, very bad.
The synopsis may be vague, but there's no denying the hype surrounding this pop culture icon. Casting Spacey to play Lex Luthor seems like a brilliant move on the director's part. Casting unknown actor Brandon Routh as Superman, however, is still up in the air. Will the movie live up to the excitement? Will the Superman franchise be revived? It's hard to decide at this point, but according to media buzz, all signs point to yes. Make sure to catch this one on June 30.
Another popular franchise coming out this summer is "Pirates of the Caribbean: Dead Man's Chest." Johnny Depp reprises his role as Captain Jack Sparrow, who this time around has a debt to pay to the legendary Davey Jones, captain of the ghostly Flying Dutchman.
The first movie was a pleasant surprise, and with the original cast and writers returning for this film, there's no reason to think this movie will follow the trend of most Disney sequels (i.e. awful). This looks to be a great one come July 7.
"A Scanner Darkly," based on the popular science fiction novel by Philip K. Dick, stars Keanu Reeves. He plays a cop named Fred, who is addicted to a drug that gives him split personalities. What sets this movie apart from the rest is its unique art style. The film was originally shot in live-action and then animated over for an interesting look.
Reeves' may be a stiff actor, but he is always given roles where acting isn't necessarily required. Expect him to shine in all his monotone glory when the film opens alongside "Pirates" the same day.
For those who laughed out loud at the scene in "White Chicks" where Latrell Spencer sang "A Thousand Miles" by Vanessa Carlton, or for those who just watched "White Chicks" in general, will love to see the Wayans brothers return in "Little Man." It's the story of a small person (Marlon Wayans) who disguises himself as an infant and is adopted by a couple. The comedy-style is definitely an acquired taste. If "White Chicks" is any indication of this film's performance at the box-office, expect "Little Man" to do considerably well despite being panned by critics. This movie also opens on July 7.
With Vince Vaughn, Jack Black, and Will Ferrell starring in their own respective films, this may end up being one of the best years for comedies.
"The Break-Up," with Jennifer Aniston and Vaughn, is about a couple who break up yet refuse to leave the home they share. They then spend the entire time trying to force the other one to leave. The plot seems built around Vaughn's personality and he will likely be carrying the entire movie on his shoulders. "The Break-Up" opens June 2.
The director of "Napoleon Dynamite" has partnered with Black to bring another offbeat comedy to moviegoers on June 16 called "Nacho Libre." The story revolves around a priest (Black) who becomes a professional wrestler. The character himself seems quirky enough to please Napoleon fans.
It's been a long time since "Anchorman," as Will Ferrell returns to the spotlight in "Talladega Nights: The Ballad of Ricky and Bobby." The film stars a NASCAR driver (Ferrell) who partners with a friend (John C. Reilly), and the two become feared throughout the circuit. As a bonus, expect to see a trailer for Spider-Man 3 when this movie comes out on Aug. 4.
Other comedies coming out this year include "Cars," which pulls into theaters June 9. An all-star cast including Owen Wilson, Cheech Marin, and Paul Newman lend their voice talents to Disney's latest blockbuster. The film stars Lightning McQueen (Wilson), an ambitious racecar who winds up in a small town after a slight mishap. Pixar is known for its quality and it would be a mistake to miss out on this one.
And finally, after being re-shot to raise its rating from PG-13 to R, "Snakes on a Plane" is poised for cult status and success at the box office come Aug. 18.
It is a movie with so much buildup and hype that unofficial T-shirts and coffee mugs have already been created by fans all over the Internet. Only a movie like this can have people petition the director to add a special expletive-laden quote for the leading star (Samuel L. Jackson) to shout during the film.
The movie focuses on a detective (Jackson) who is escorting a witness to safety. However, the accused criminal has other plans, as he unleashes hundreds of snakes.on the plane!
Intended as an action/thriller, this really just enforces the fact that this may end up being one of the best years for comedy. "Snakes on a Plane" is shaping up to be one of those "so bad that it's good" films.
This looks to be a very promising summer movie season as companies try to boost slumping sales at the box office. With a blockbuster coming out nearly every weekend, perhaps there are too many choices for customers. And maybe this year, even textbook refunds won't be enough to cover the costs.