YUNA-ver-heard-anything-like-her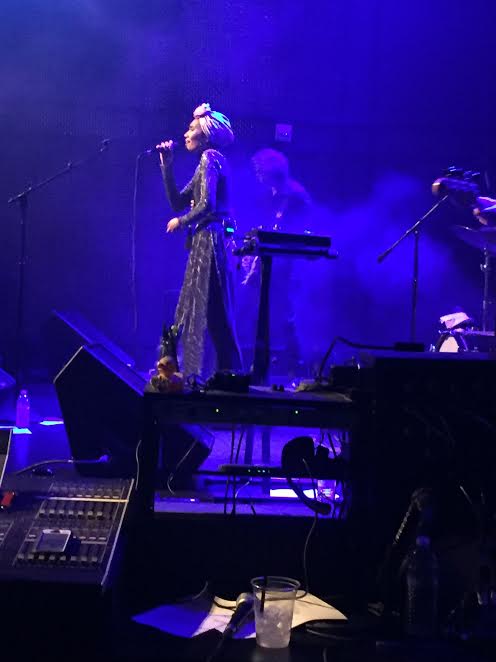 Tatyana Ratcliff, Staff Writer
December 14, 2016
Recording artist, Yuna, stunned the crowd here in San Diego on Monday, October 24, 2016 at "The Music Box" when she performed songs from her more recent albums, Chapters (2016), Nocturnal (2013) and Yuna (2010). Her songs "Crush" featuring Usher and "Used to love you" featuring Jhene Aiko are two songs from her latest album that took the crowd to a whole new level when the beat dropped. The crowd showed the Malaysia born singer love by singing right along with her, swaying from side to side and yelling out compliments like "You're beautiful" and "I love you" in between songs.
Yuna showed her gratitude by taking a bow with her hands together, thanking her audience for the love. My own personal favorite song, "Lullabies", came on and I just about lost control of myself as I belted out her lyrics word-for-word. This song initially caught my attention while watching "Being Mary Jane" on Netflix and by the time that episode was over, I had all three of Yuna's albums downloaded to my phone. Her voice is so angelic and relaxing. If you want to unwind after a long day and listen to some soft tunes, I would definitely recommend her. Yuna's ability to switch it up here and there keeps everything about her, so exciting.
She wrapped up the show with "Your love", but that wasn't stopping us, the audience, from chanting her name in hopes of an encore. She came back on to perform yet another one of her lovely songs and then took her final bow. Yuna gave a beautiful performance overall and I'm sure I speak for all of her fans when I say I cannot wait to attend another Yuna show.
If you're going through a heartbreak, I suggest you listen to Yuna "All I do", "Lullabies", and "Call everyone". If you are going through a breakup with a guy, but you know you're going to be alright, I suggest you turn it to "Used to love you", "Poor heart", and "Decorate". If you just need some inspiration because life has got you down, I suggest listening to "Time".
Yes, Yuna seems very reserved, but she can also take it to another level with the lyrics in those songs and you can hear her passion in her voice and every lyric. You may even feel like you are going through the journey with her when you listen to each of her songs.