Mesa Remembers Beloved Professor and Activist Gracia Molina de Pick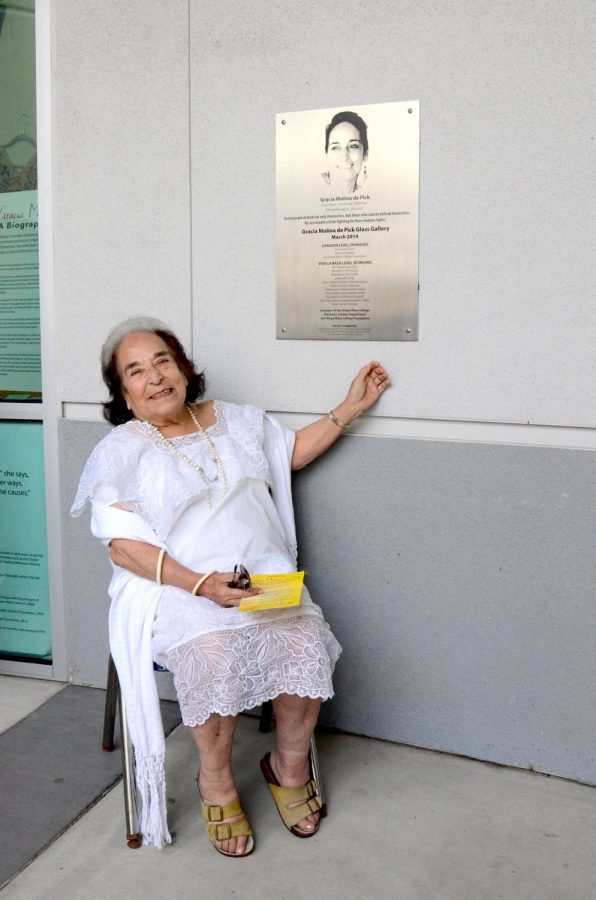 It was Gracia Molina de Pick who at age 16, would march, stand, and speak for women's rights. Now San Diego marches, stands, and strives to remember Molina de Pick, the educator, activist, and philanthropist who changed the lives of countless people.
Molina de Pick passed away Sunday, Aug. 11, in her home country of Mexico. She retired from teaching, but she never retired from making change. From donating an $80,000 endowment fund to the Chicana and Chicano Studies Department at San Diego Mesa College, a department she helped create decades ago, to donating another $80,000 to the Logan Heights Library, she never stopped trying to enrich people's lives and give them opportunities.
It is because of her great impact on so many societies that there was an entire week of events to remember Molina de Pick and celebrate her life, and what a gift she was to everyone. Beginning on Sunday Aug. 25 , the week of remembrance started off with a "Celebration of Life March", leaving from Chicano Park and ending at the Logan Heights Branch Library, both places of special significance regarding Molina de Pick and her influences on the local community.
The rest of the events took place throughout the week of Aug. 25, all at places with great meaning and significance to Molina de Pick and the work she did. On Monday, Aug. 26 the event occurred at San Diego State University, where she went to university and obtained a bachelor's and a master's degree in Spanish.
Another celebration of life took place here at Mesa, Tuesday Aug. 27, where the work and influence of Molina de Pick is incalculable, but the most prominent work she did was founding the Chicana and Chicano Studies Department, in addition to donating $80,000 to the department. The celebration was in front of the Gracia Molina de Pick Glass Gallery, which was put up in honor of her after her generous endowment.
According to Dr. Cesar Lopez, chair of the Chicana and Chicano Studies Department at Mesa College, the Glass Gallery is "a living legacy, a memorial to inspire others to know that someone like Gracia, who was small in stature was big in her ideas, big in her commitment to others, and she never gave up." The Gracia Molina de Pick Glass Gallery is located on the first floor of the G Building, and Lopez encourages students to stop by anytime to learn more about her and what she has given of herself to the school.
On Wednesday, Aug. 28, another celebration took place at Centro Cultural de la Raza, a place meant to educate and preserve the history of Chicano, Mexican, Latino, and Indigenous art. Molina de Pick spent much of her life and efforts on the very same mission, which makes it a strongly appropriate and respectful place to celebrate her life. Thursday, Aug. 29 the celebration was at University of California, San Diego, at the Thurgood Marshall College, which Molina de Pick helped to found in 1970.
Friday, Aug. 30, saw the final celebration at the Women's Museum of California, as Molina de Pick dedicated her life to women's rights, being a true suffragette. Molina de Pick was even inducted into the San Diego County Women's Hall of Fame in 2002, for work in Mexico and the United States.
Each of the celebrations of life for Molina de Pick showcased a different aspect of her work and the people she helped. They were attended by former students, coworkers, and people who had never met her, but had their lives changed due to her work, the sum of which is incalculable. Lopez said the celebrations included "traditional Jewish elements", as Molina de Pick converted to Judaism after marrying her husband, "as well as Mexican folk songs and funeral customs".
About the Contributor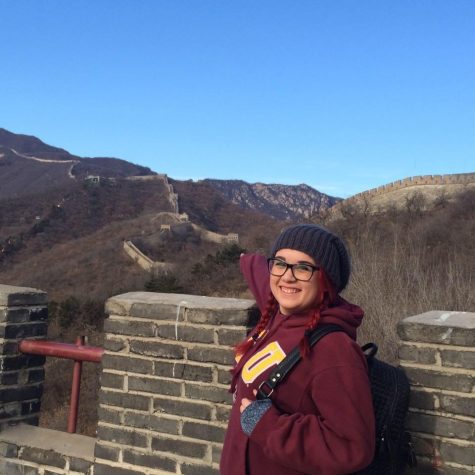 Isabelle Rozansky, Opinions Editor
When she's not working on her Journalism degree at Mesa College, you can find Izzy relaxing with a book (or two, or three) at the beach. Raised by parents...