Dominant season for Mesa Women's Soccer is far from over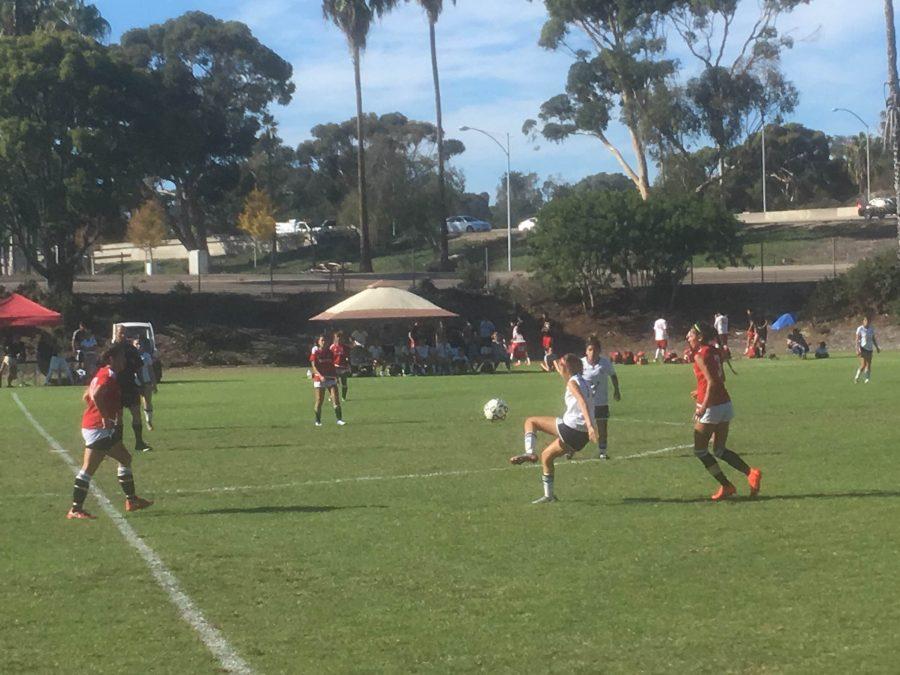 Alexis Camel, Sports Editor
November 15, 2016
The 2016 regular season has drawn to a close for the Mesa Women's soccer team but the season is far from over. The Olympians clinched their fourth straight Pacific Coast Athletic Conference Southern Division Championship on Nov. 11 when they defeated Southwestern college in a tight 2-1 contest. Winning their last four contests by a combined score of 25-2 just shows how dominant this team has been all season, and gives reason why this team is 16-2-2.
Beginning their season, the Olympians rattled off wins in each of their first ten games of the season. This exceptional start to the season does not come without recognition. The Olympians were ranked seventh in the first National Soccer Coaches Association of America Polls and quickly rose up to the top spot in only a matter of four weeks. Though being recognized as the top team in the nation is a great form of recognition, it sets them apart as the Goliath to other teams' David.
The month of October was relatively tough as the team fell from the unbeaten ranks while going 2-2-2 in the last three weeks. Losses are tough for various reasons, but how a team reacts to these losses has shown this teams true character.
Those last four wins that this team has dominated were their response to the difficult October they endured. It shows their work ethic and chemistry as a team, something sophomore team captains Madeline Shute and Paulina Maldonado were sure to acknowledge.
Shute commented on their season so far saying, "I think along with the chemistry, what has helped us is our work ethic. We want to support each other."
This support and chemistry can be seen by any casual viewer who happens to check out one of their games. The players constant communication tied with their intense defense rattles their opponents. Not only do they rarely allow their opponent to score, averaging one goal allowed every two games, they also do not allow their opponent to spend very much time on their half of the field. That is what great teams do.
The teamwork needed to do this is a lot to ask for, but these women have gone all in. Maldonado has seen this all season, commenting, "I think we have had really good chemistry and everyone has been so positive and knows how to play with each other well."
This group of women is something special on the field and credit must be given where it is due. Head Coach Todd Curran has been coaching the women's soccer teams here at Mesa for almost two decades, and clearly knows what he is doing as his teams have made regional playoffs 16 of his 19 years here. Getting a group to trust your methods and coaching style is not always easy but the best coaches do it.
Even though the regular season is finished, these ladies are far from done as this team has made goals in more ways than one. Shute made their goals clear after their game against San Diego City College when she said, "We're chasing the conference title and we're chasing the Final Four."
Now that the conference title has been obtained the next step to the Final Four of the Southern California Regional Playoffs is round one. The Olympians will travel to San Bernardino Valley College on Nov. 19 to play against the Wolverines at 2 pm.