Miramar Jets came to win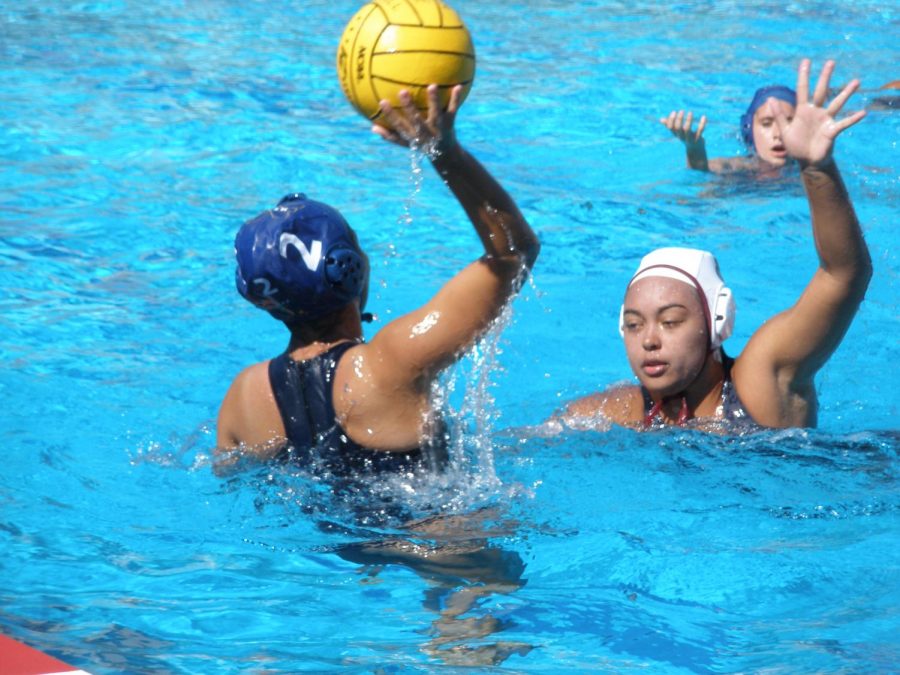 Mesa's Lady Olympians were defeated by the Miramar Jets 16-6 during a lively game on Oct. 22. Previously, Mesa has won the conference title for the last two years, and their goal is to continue that streak, according to gosdmesa.com.
The game against Miramar was high-energy from the beginning, with the Jets dominating the ball during the first quarter. Mesa's goalie, Valerie Munoz, attempted to block the advances from the Jets driver and center, but was unsuccessful. The Olympians fumbled as the game continued, allowing the Jets to gain momentum. The first quarter ended with the Jets leading 6-2.
The second quarter began with the Olympians scoring a goal, prompting a boost of energy from the Jets. Their goalie, Claire Rhodes, blocked the next attempted goal from the Olympians with impressive strength. The coaches from each team yelled instructions and encouragement as the game intensified. The Jets scored another three goals and Mesa scored one. Mesa's attacker received a penalty from the referee for swimming over a Jet who had the ball. The Jets scored another goal as a result of Mesa's penalty. The second quarter ended with the Jets ahead 10-3.
The first goal of the third quarter was scored by Miramar's Anne Frazier. Following the goal, Mesa's head coach Beto Vasquez yelled at attacker Isabella Cervantes to drive the ball. After a well-played defense, Mesa answered with a goal of their own, making the score to 11-4. Despite a surge of energy from the Olympians, the Jets maintained their lead by scoring another three goals before the time ran out.
In the fourth quarter, the Jet's goalie showed her core and leg strength as she shot out of the water, blocking the Olympian's ball. After the Jets reclaimed the ball they scored two goals within five minutes. Miramar won with a score of 16-6.
Goalie Maile Spence, a returning Lady Olympian this year said, "Our team has been working on communication during games and establishing stronger defenses. Today we struggled with speed, agility, and communication, but each game we play together makes us a stronger team."