Fall T.V. Preview.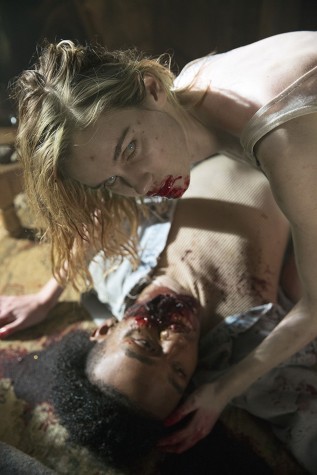 With the epic end of Game of Thrones, and you finishing season three of Orange is the New Black in two days, (Because let's be honest most of us probably binged watch the season as soon as it was released on Netflix.) you're probably asking yourself "What am I going to watch now?" Well, do not fear, there are some pretty exciting new series being released this Fall. I definitely recommend checking out the trailers for all the shows listed below.
Fear the Walking Dead: (Drama, Horror)
When: Sundays
Start Time: 9 P.M. EST
Where: AMC
This is a spinoff from the original Walking Dead, the show is set in Los Angeles, California it is said to be in the same world as the original Walking Dead. What's the difference? Well the cast is different, so we get to see how a new set of survivors deal with the epidemic. It will also show us how the vicious virus spread from the start and how people reacted to it all. We finally get an answer to what we've all been wondering from the start. What happened? Where was the Police or the Military? How could our government allow it to spread like it did?
The show's premier was August 23rd; so far two episodes have aired. The third episode is set to air September 13th, I recommend watching the first two episodes before then and catching up. You may feel like the show is slow at first since we're used to the Post-Apocalyptic world. But you have to remember, we get to see it all unfold! These are regular people like you and I, they are not doomsday preppers. We get to cringe at their rookie mistakes and I look forward to it. If you do not like blood and gore, then this show is not for you.
Blindspot:  (American Drama)
When: Monday, September 21st.
Start Time: 10 P.M. EST
Where: NBC
What would you do if you had no recollection of your past or even who you are? That's exactly what happens in 'Blindspot.' A Jane Doe is found inside a duffle bag in Times Square. Her memory was purposely wiped by someone. Nothing is known of this woman, there are no records of her. It's almost as if she never existed.  One thing's for sure, she's the key to something big, but what could it be? Her tattoos may be the missing link the FBI is looking for to piece together who she is and what whoever wiped her memory is trying to tell them.
The Bastard Executioner:  (Drama Series/Historical Fiction)
When: Tuesday, September 15th.
Start Time:  10 P.M. PST
Where: FX
If you're a diehard Sons of Anarchy fan you've likely already heard of this show, as it is written by the same writer;  Kurt Sutter. This Historical fiction drama will take place in the 14th century. We will see the journey of a warrior knight as he serves his mysterious destiny. War and it's horrors have haunted this knight into retiring his weapon of choice, but he will later forced to pick up an even bloodier weapon; an executioners sword.
There will be 10 episodes in this season. Some of the cast includes: Lee Jones, Stephen Moyer, Katey Sagal, and Flora Spencer-Lonhurst.
Empire (Season Two):  (Musical Drama)
When: Wednesday, September 23rd.
Start Time: 9 P.M. EST
Where: Fox
If you love music, specifically Hip-Hop and R&B then this is the show for you. Season two of Empire will have 18 Episodes, compared to the 12 on Season 1. Now before you cry out in excited, the episodes are set to be split into two major cliffhangers. For those of you who have not seen Empire – the show is loosely based on James Goldman's play; The lion in Winter. If you have not yet seen or finished the first season I will be providing some spoilers below so if you are not a fan of spoilers I don't recommend reading further more. But definitely watch the first season, it's entertaining, funny, and exciting. It's not your typical drama.
SPOILER ALERT: On the season finale of Empire we find out that Luscious Lyon does not suffer from ALS (Amyotrophic Lateral Sclerosis) a deadly disease. We also see him get arrested for the death of his former right hand; Bunkie. In this upcoming season we get to see what happens to the 'Empire' now that Lucius is in jail, the race for the company is on between the three brothers. What will happen, will anyone be able to claim the throne? Or will Luscious control his 'Empire' behind bars? One thing's for certain; everyone wants revenge.